Choosing a new dental practice can be difficult sometimes. There can be lots of things to think about like location, cost or if they offer children's dentistry. Here at Amsel & Wilkins we provide a whole range of dental treatments, making finding a new dentist in Banbury a lot easier for you.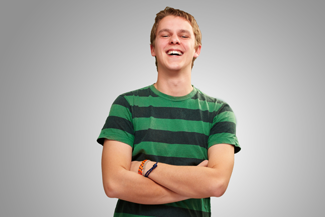 When you visit us for the first time, we will carry out a thorough examination of your teeth and mouth. We will take an X-ray as well, and all these things will assist us when it comes to finding out about the condition of your mouth. Knowing precisely what is going on with your teeth will enable us to recommend treatments that will both keep your teeth strong and healthy and enhance your smile too.
What types of treatments are available?
It is advised that you come to see your dentist in Banbury at least twice a year for a general examination. This will reduce your chances of experiencing bad tooth decay and developing conditions such as gingivitis, which if left untreated will result in gum disease. Your dental practitioner will be able to tell you exactly how many times you should be visiting our practice when you have your routine check-up.
If your teeth are damaged, we can carry out an assessment and inform you of what types of treatments will help you. For example, if your tooth is badly chipped or cracked then a crown might be a suitable solution. If you are missing all your teeth, then it is now possible for us to provide you with a replacement set. We can have dentures made for you, or if you would prefer having a non-removable set of replacement teeth you could consider getting dental implants. Dental implants would enable us to fit dentures into your mouth. This treatment can also be used if you just need to replace one tooth or a few, or even if your original teeth just need strengthening.
Some people will be nearly completely satisfied with their teeth already, but will require us to carry out a treatment such as teeth whitening. If you smoke and drink, or your teeth are becoming older, you may notice yellow or brown stains starting to form on the surface of your teeth. This is easily rectified at our practice, so book an appointment today to speak to one of our many professionals.
Can your child get treatment too?
We offer children's dentistry as well and recommend that you bring your child to see their dentist in Banbury as soon as their first tooth develops. As your children grow into teenagers, their adult teeth may come through crookedly, and for this we are able to supply a range of different braces. They may need to wear a brace that aligns their jaw properly before undergoing treatment to straighten their teeth, as they may suffer from an over or underbite. It is impossible to tell exactly what treatment your child might need without bringing them in to our practice for an appointment, where a dental professional will be able to examine the position and condition of their teeth and jaw.