Dental implants are one of the most exciting and progressive developments of the past three decades in the world of dentistry. At Amsel & Wilkins in Banbury, our skilled implantology team have carried out scores of restorations using dental implants, and can use them to replace anything from one to all of your natural teeth.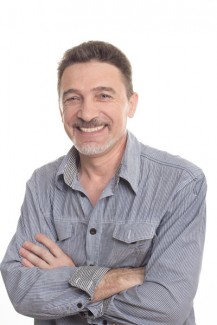 Some people describe dental implants as replacement teeth, but it's more accurate to call them replacement tooth roots. They are small titanium screws that are placed in direct contact with your jaw bone during a minor operation, which most people only require local anaesthetic for. As soon as your implants are in position, a process called osseointegration begins. This sees your implants form a strong bond with your bone, helping to prevent the jaw bone from shrinking.
It is a shrinking jaw bone that is responsible for many of the problems associated with traditional dentures – loose-fitting teeth that can affect your ability to eat and speak, as well as damaging your confidence.
By choosing dental implants to replace your missing teeth, you can avoid all of these problems. Implants can be used to stabilise your dentures. Alternatively, your dentist can fix a full-arch dental bridge to your implants, which is usually the most stable option.
An implant-retained dental bridge can also be used to replace a few or several natural teeth. If you have lost one tooth then a single implant combined with a dental crown will be used.
Whatever type of tooth restoration you require, your dentist will ensure that your new teeth look incredibly natural. Furthermore, they will act just like natural teeth too, with the implants providing a strength that is akin to that of natural tooth roots.
By choosing dental implants you will be able to eat whatever you like, to speak with clarity and confidence, and to get on with enjoying life with no danger of slipping teeth getting in the way.
As long as you visit your dentist and hygienist regularly and practise prudent hygiene at home, your dental implants and new teeth will last for many years.