If you have lost one or more of your natural teeth, you may be self-conscious about smiling. You may have heard of dental implants but wonder if they are suitable for you, and if they are really worth the effort and money.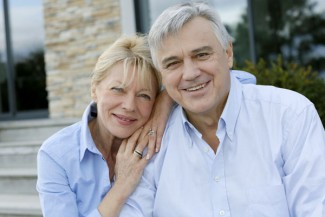 At Amsel & Wilkins dental practice, we believe that dental implants are an excellent option for replacing missing teeth. Implants are not just an investment in your smile, they are an investment in your overall health.
People who have lost one or more teeth may be acutely aware of the social embarrassment it can cause, but may be unaware of the impact missing teeth can have on your general health. Remaining teeth often become crooked as they try to move into any gaps, making them more difficult to clean thus more prone to decay. You may also find that your diet is restricted to soft foods, with many favourite treats and healthy options off the menu. This can have a negative effect on your general health and wellbeing.
How dental implants work
Dental implants are replacements for the root portion of a natural tooth. Our teeth comprise two parts: the crowns we can see and the roots beneath. New crowns, dentures or bridges are attached to the top of your implants using special fixings.
Implants are made of titanium, which is highly compatible with the human body. They are precisely placed in your jaw bone, where they integrate with the bone and help to prevent the common problem of bone loss. In some cases your new teeth will be attached at the same time as your implants, while in other instances a healing period of a few months is needed first.
Dental implants are the only permanent way to replace your missing teeth, and the resulting restorations will look and act just like natural teeth – restoring not just your confidence in your smile, but your ability to eat a full, healthy diet, too. With proper care and regular visits to the dentist and hygienist, your implants may last you a lifetime.