It's only as you start to lose your teeth that you realise how important they are, not only for eating, but also for looking youthful and healthy, and for being able to speak clearly. And the more teeth you lose, the harder it gets.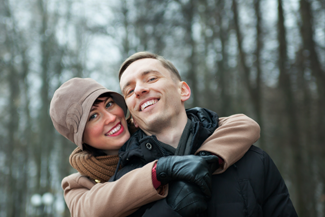 If you have lost a few teeth, or maybe even all your teeth, now is the time to get a new denture. Dentures have been around for centuries and are constantly being improved to make them fit better, look more realistic and do their job of eating and aiding clarity of speech better.
Here at Amsel & Wilkins, all of our dentists are trained to provide partial and full dentures. And one dentist, Nigel Braine-Hartnell, is certified to provide BPS (biofunctional prosthetic system) dentures, which are made of special materials to provide a high reproduction of natural speech and eating functions.
There are 2 kinds of dentures, full and partial.
Full dentures
Full dentures go over your gums in a snug fit. You will need to get a full denture if you have lost, or are about to lose, all the teeth on either your upper or lower arch. We like to fit full dentures as we remove your teeth so that you never have to be without teeth. Sometimes, if there have been a lot of extractions, and your gums have swollen because of them, we like to leave the fitting until the swelling has gone down. Once we have done the fitting, we send the measurements off to a laboratory to be made up. We won't leave you without teeth during this time; you will get a temporary denture to wear.
For extra stability, your dentures can be attached to your jawbone with dental implants.
Partial dentures
If you have lost a few teeth around one jaw, we can replace them with a partial denture. This is a plastic or metal plate with the teeth placed around it that goes in behind your teeth and can be fixed onto the back ones with a clip to keep it still. You unclip your plate to take it out and clean it.
Come in for a consultation and let dentures give you your life back.