With so many cosmetic treatments available today, how can you be sure you are choosing the best? If you have decided that the time has come for that smile makeover you have been thinking about, cosmetic dentistry can help you achieve your goals. Unlike regular dentistry, cosmetic dentistry focuses on the aesthetics of your smile for a healthy-looking and balanced result.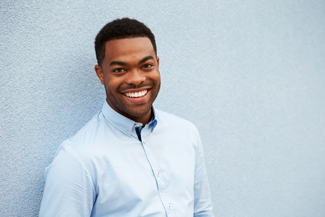 At Amsel and Wilkins, we appreciate the transformative effects of cosmetic treatments in helping our patients achieve their ideal smile. Our experienced dental team will begin with a comprehensive examination of your teeth and proceed to a smile analysis as well as a detailed discussion of your goals and smile aspirations, before creating a customised treatment plan. Our modern dental techniques and treatments can provide a comfortable dental experience and great results.
What to expect during a cosmetic and face consultation
To get an idea of what you want to achieve with cosmetic dentistry treatments, your dentist will ask you a number of questions about your treatment goals. You may want to consider in advance your least favourite feature about your smile. For instance, do you simply wish to whiten your teeth with teeth whitening, or do you need more extensive treatment, like teeth straightening? Understanding what you expect to achieve with cosmetic dentistry will help your dentist decide which treatments could be ideal for you.
After understanding your concerns and examining your teeth thoroughly, your cosmetic dentist will work with you to create an individual treatment plan. Depending on the state of your teeth and your aesthetic goals, your treatment plan may involve a single procedure or multiple treatments over the course of several appointments. Our aim is to explain as much as possible from the beginning and help you navigate your way through the procedure.
Your consultation appointment will also give you the opportunity to get to know us better. We are happy to answer your questions and give you more information about our dental practice. We will be happy to show you photographs and testimonials, so you see for yourself what kind of results you can expect from our cosmetic treatments.