We at Amsel & Wilkins are a professional and experienced team that is ready to get your smile looking fabulous and super healthy. We offer a range of treatments from general dentistry and preventive treatments to cosmetic and restorative ones. One of our popular treatments is Invisalign, and we are proud to be accredited as Platinum providers since 2004. To achieve this status, we have to treat over 120 cases each year. Needless to say, we've probably seen it all in almost 20 years since our accreditation. So, if you want great service that's delivered with the benefit of extensive experience, our dentist in Banbury at Amsel & Wilkins is ready and waiting to get you started on the treatment you need.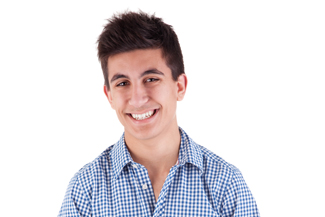 What is Invisalign?
Invisalign is a system that consists of plastic aligners that can be worn over the teeth like a gumshield. When they are worn, the aligners will be virtually invisible because they are plastic and transparent, so only your teeth should be seen. The aligners apply a small amount of pressure to your teeth to gradually move them into the desired positions. You will be given sets of aligners to change between each week, and you will need to see us every 6 weeks for a checkup and to receive your next batch of aligners – easy peasy! Treatment can take as little as 6 to 18 months on average, so you won't have to wait long to see the great results.
What is Invisalign used to treat?
Invisalign is designed to target mild to moderate alignment issues, such as crossbites, underbites, overbites or crowded or gapped teeth. We will be able to assess your mouth to determine whether or not Invisalign is the right treatment for your specific needs. All you will need to do is book an initial consultation so that we can examine your mouth thoroughly and discuss treatment options together. You can ask us lots of questions to feel fully informed, before making a decision on your treatment plan.
Why should I choose Invisalign?
If you are offered Invisalign, remember that as Platinum providers, we have the experience to support our opinion that it's right for you. We will be able to digitally scan your mouth using iTero technology, which we use to get the measurements for your aligners to be made bespoke for you. From this scan, our dentist in Banbury can then generate a digital animation of what your teeth will look like after treatment has been completed, so you will know from the outset how great your smile will be.
Another benefit of Invisalign, aside from the comfort afforded by having bespoke aligners that are virtually invisible, is the fact that the aligners may be removed for up to 2 hours a day. This means that you can continue to eat and drink as normal and brush and floss effectively too without anything impeding your efforts.
There's no time like the present!
If you are looking for a dentist in Banbury, visit us at Amsel & Wilkins and see how we can help you get a healthy and beautiful smile. Whatever you need, we have the experience and expertise to get you sorted out.