Here at Amsel & Wilkins we know how self-conscious it can make people feel when they are undergoing teeth straightening treatment, which is why we offer Invisalign, a discreet and convenient way of straightening your smile. Having an uneven or gapped smile can leave people feeling extremely insecure when it comes to smiling, and we do not want any of our patients to feel like this. Invisalign is a simple treatment that uses a 3D scan of your teeth to produce additional images that show how your teeth need to move if you wish to straighten them up. This scan means that our patients no longer have to endure messy impressions to discover the exact positions of their teeth either. Invisalign treatment generally targets the front six to eight teeth, so if you have severe misalignment issues this treatment may not be suitable for you, but our dentist in Banbury will be able to recommend an alternative treatment to help. If you would like to find out more about Invisalign or other teeth-straightening treatments please do not hesitate to book a consultation appointment with one of our practitioners today to find out what we can do for you.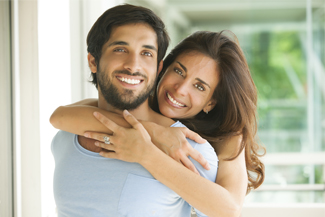 Clear aligners that are comfy to wear
Once your scans have been sent away they will be used to make several sets of custom made aligners for you. Your dentist in Banbury will make an appointment for you to pick these aligners up and try them on to make sure they fit comfortably. The aligners are made from clear plastic and fit snugly over your own teeth, so they are barely noticeable to other people. You will have multiple sets of aligners to wear in a specific order to ensure your teeth are moving correctly, but you will only be issued a few sets at a time and will be required to have check-up appointments to ensure your treatment is working correctly before getting your next few sets. The aligners themselves are entirely removable, so you can take them out when you want to eat or brush your teeth, but if you wish for your treatment to work efficiently you must be wearing them for at least twenty-two hours of the day.
Aftercare that will not let you down
Once you have completed your teeth straightening treatment with our dentist in Banbury they will arrange for an aftercare appointment to take place. At this appointment you will be provided with a plastic, custom made retainer and very clear instructions to follow. Normally you will be expected to wear your retainer constantly for a period of around seven days after your treatment has ended, and after this, you will be expected to wear it at night. How long you have to continue to wear it at night will depend on your individual circumstances, with some people only needing to wear it for a few months compared to others who will need to wear it at night for several years. Regardless of how long you need to wear it for it is important that you wear it properly, otherwise, your teeth are likely to return to their previous crooked positions and you may need to have straightening treatment again.