A personalised approach to dental care is the cornerstone of our practice here at Amsel & Wilkins. We understand that every patient is unique, and we strive to meet those individual needs, especially for those who experience anxiety during dental visits. Our team of experienced professionals collaborates closely with patients, designing a care plan that addresses their dental health while maximising their comfort. This personalised approach is what sets us apart as a premier dentist in Banbury. From sedation dentistry options to a comforting environment, our aim is to dissolve the barriers of fear and anxiety. By delivering gentle, compassionate care tailored to each patient's needs, we help them maintain their dental health without the stress typically associated with a visit to the dentist.
Amsel & Wilkins: A Dentist in Banbury Committed to Your Comfort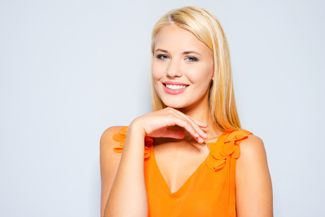 At Amsel & Wilkins, we are more than just a dental practice; we are a community of professionals committed to your comfort and wellbeing. We take pride in being a trusted dentist in Banbury, providing a tranquil atmosphere where patients can feel at ease. We offer a comprehensive range of dental services, from preventive care to restorative procedures, all delivered with the utmost respect for your comfort. Our commitment to personalised care ensures that we address your specific dental needs and concerns, with a caring approach that helps to alleviate any anxiety. Trust us to prioritise your comfort at every step of your dental journey.
Personalised Care: How We Tailor Our Services to Your Needs
Our commitment to personalised care at Amsel & Wilkins begins with a thorough understanding of your dental health and personal anxieties. We take the time to discuss your concerns, answer your questions, and reassure you of our gentle approach. Our dental professionals are skilled in various techniques designed to minimise discomfort and maximise patient comfort. From intravenous sedation to the use of local anaesthetics, we can tailor our treatments to your needs, ensuring a comfortable and stress-free experience. We also offer post-treatment care advice and follow-up services, ensuring you receive the best possible care even after leaving our practice. With us, you're not just a patient; you're a valued member of the Amsel & Wilkins family, and your comfort and satisfaction are our top priority.
Putting Patient Anxiety at Ease: Our Innovative Approaches
Innovation is at the heart of our approach to easing patient anxiety at Amsel & Wilkins. We utilise the latest techniques and technologies to ensure a comfortable and stress-free dental experience. Our practice utilises state-of-the-art equipment, including pain-free lasers and digital imaging, to deliver high-quality care with minimal discomfort. Additionally, we offer sedation dentistry for those with high levels of anxiety. This service allows patients to relax completely during their treatment, promoting a more positive dental experience. Furthermore, our supportive and friendly team are always on hand to offer encouragement and reassurance. By incorporating these innovative approaches, we make every effort to put our patients' anxieties at ease.
Why Choose Amsel & Wilkins, as Your Trusted Dentist in Banbury?
Choosing Amsel & Wilkins as your dentist in Banbury brings you into a community that values patient comfort above all. We've built a reputation for delivering personalised and fear-free dental care. Our team's dedication, coupled with advanced dental technology, contributes to a smooth and comfortable experience for all our patients. Whether you require preventive care, restorative treatments, or are managing dental anxiety, we're here to support your journey, offering tailored care for your unique needs. At Amsel & Wilkins, we don't just treat teeth; we care for individuals. Trust us to provide the compassionate, personalised dental care you deserve.