Not everyone has to have wisdom teeth extractions. It depends on how your wisdom teeth come through as to whether the team at Amsel & Wilkins will recommend that you have them removed.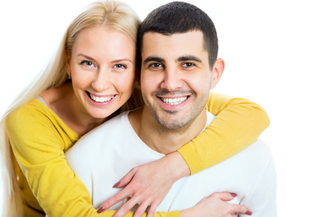 What are wisdom teeth?
Your adult teeth come through in 2 waves. Nearly all of the teeth come through when you are aged 8-12, but there are 4 molars right at the back, one at either end of the upper and lower arches, that come through from around the age of 17-21.
The problems with wisdom teeth
The trouble is that wisdom teeth do not always come through straight. Sometimes they don't come through at all. Other times they come through at an angle, this is what we mean when we say that your wisdom teeth are impacted.
The extraction procedure
Taking out wisdom teeth can be straightforward but your dentist may recommend a referral if it appears to be complex.  At Amsel and Wilkins we have Consultant oral surgeon  Catherine Sternberg who works alongside us , she will carry out an examination of your wisdom teeth and discuss what needs to be done, before drawing up a written treatment plan, including costs.
Generally speaking, we can remove your wisdom teeth under local anesthetic at the practice. If you are likely to be anxious about the procedure, we can also offer  referral for treatment with sedation or general anesthetic.