Many people are unhappy with the appearance of their teeth, but don't know what to do about it. Here at Amsel & Wilkins we can offer you an array of services that could help you love your smile again. Many people have a variety of different problems with their teeth, this could be a whole host of things, from bad breath to missing teeth. Misaligned teeth are a common problem, alongside issues such as snoring that can be linked to the position of the teeth in the mouth. Everyone should be able to smile and laugh with confidence and the right dental treatment can help with this.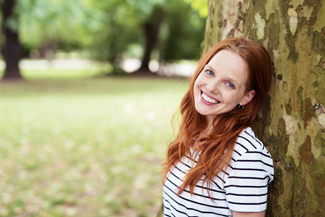 Why should I see a dentist?
Building up a good relationship with a dentist in Banbury can be very beneficial to improve the level of oral health you maintain. Issues with your teeth can be caught early and prevent outcomes such as tooth loss. Gum disease and other health issues such as mouth cancer can be caught in good time. Your dentist will advise you on how to best look after your teeth and this can have a positive impact on your overall health, for example, a mouth with teeth that are better aligned can often lead to better digestion. Your dentist will always be on hand to answer any questions that you may have about the health of your teeth and mouth.
What treatments could you offer?
A dentist in Banbury can offer you a whole host of different dental treatments and some treatments that are not dental at all, this includes wrinkle treatments and dermal fillers. Work can be done as a preventive measure, such as dental hygiene treatments and specific work on children's teeth such as sealants. General dentistry can include emergency dental care which is available for patients who need to see a dentist fast. Cosmetic dentistry is used by our patients to make their teeth more aesthetically pleasing, this can include services such as teeth whitening and orthodontic treatment to move teeth into a more desirable position. Specialist care is available for missing teeth using treatments such as crowns, dental implants, bridges, and dentures.
What should I do next?
If you think our dentist in Banbury could be the right fit for you, why not get in contact to see how you could move forward to a brighter, healthier smile? You could also look at our website to look at the treatments that we offer in more detail. On the website, you will find more information about different kinds of procedures we can conduct and how you could access these treatments. Your dentist will ensure that the treatment you wish to have is the right choice for both you and your mouth.
What should I do in the meantime?
In the meantime, it is important to look after your dental health and hygiene. This can be done through regular brushing of your teeth, flossing and the use of mouthwash. This is important anyway, as you should maintain a good level of oral health to ensure the continuing functionality of your mouth and teeth, which can also link to other areas of your general health. It becomes even more important to have a good level of oral health if you are considering a dental treatment, as some treatments cannot go ahead if conditions pe-exist such as gum disease.