Who are we?
A family orientated, modern practice with a wide range of facilities and treatments, we have been open and operating for over 40 years. From general everyday dentistry that you might need such as check-ups, treatment for jaw problems and emergency dental care, to cosmetic dentistry like teeth whitening and wrinkle treatments, we are available and on hand to assist you no matter what you need help with. All you have to do is call your friendly dentist in Banbury!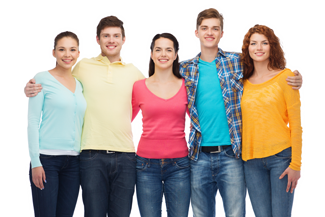 With an oral surgeon, 4 hygienists and a full team of dental care nurses and reception staff, it has never been easier for you to get the smile that you deserve. The smile that you've been waiting for. The smile that you feel you need. Why should those around you get that movie star, Hollywood beam but you are left feeling as if yours has room for improvement? You no longer need to feel this way – your dentist in Banbury has the answer, whether your insecurity is broken teeth or missing teeth!
With convenient parking in Calthorpe Street, it has never been easier for you to pay us a visit. Forgot to bring change? Not a problem. With the opportunity to pay on your phone, we have made visiting the dentist a lot easier for you. Just give your number plate and you're in. Our payment co-ordinator will meet you with an informal chat in the privacy and comfort of one of our consultation rooms, for you to explain your problems and what you hope to get out of us.
Why you need us
We strive to really understand our patients – to learn about their problems, how they feel, and what we can do within our power to help them. Seeking to establish a strong working relationship with our patients, your initial consultation will consist of your welcoming dentist in Banbury discussing any treatment that you need and the possible outcome that you desire. In order to make you feel more informed, we will fully explain every process to you beforehand, allowing you to have a completely relaxing and comfortable experience with us.
Worried that your budget is affecting your teeth?
You needn't worry about your financial situation. We accept most major credit cards, including cash and cheques as a means of payment. After your consultation, you will be given a guide and estimate of what the treatment cost overall will be. Payment for general dentist work will often be required at the end of the working day. However, for those who don't have the money on them on that particular day, are waiting for pay from work, or for another reason, standing orders can be arranged with the agreement of both parties. Children up to 3 years old go free, and initial consultations for our new patients wishing to join our practice are very reasonable. It has never been easier for you to fix your teeth and get the smile of your dreams.