Who we are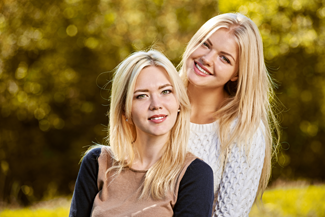 At Amsel & Wilkins, we are a dentist with a difference. Rather than simply adopting the one-size-fits-all stance to dentistry, we pride ourselves on putting the needs and well-being of each specific patient at the forefront of everything we do. We offer a wide array of general and cosmetic dentistry that is tailored to fit the requirements presented by each unique patient. By getting to know our patients on a personal level we've found that a more mutually beneficial dental experience can blossom. At Amsel & Wilkins, patients can be served by a dentist in Banbury that is there for them through every stage of their dental journey.
Treatments
Here at Amsel & Wilkins, we make use of some of the most innovative and cutting-edge methods and treatments that are available within dentistry, and are constantly updating our technology to make use of new and emerging methods of dental restoration. Whether it is a simple polish and clean, or the most complicated of procedures, patients here at Amsel & Wilkins can rest assured they have found a dentist in Banbury that they can trust wholeheartedly to provide them with the best possible dental experience. We offer a comprehensive range of treatments extending across children's preventive dental care and education; the installation of dental implants, dental hygienist services, tooth whitening, orthodontics and an entire array of cosmetic dentistry procedures.
Filling the gaps
One procedure we provide at Amsel & Wilkins is the installation of dental implants for patients who have lost a tooth or teeth, either through accidental means or general neglect. Those who are in need of dental implants can often find their self-esteem and confidence being knocked by having large or unsightly gaps within their mouths. However, through the utilisation of innovative dentistry methods and technologies, our highly trained, expert dental implant specialists at Amsel & Wilkins can provide patients with new, sturdy teeth which are far stronger and durable than dentures or crowns. The process of undertaking such a treatment initially consists of drilling a small hole in the jawbone of the patient's mouth, within the space where the missing tooth or teeth ought to be. Thereafter, a small titanium screw is inserted into the hole and the gum left to heal. Titanium is utilised for its unique ability to fuse with human bone tissue and during the healing period the implant is provided with a secure foundation. After this, a replica tooth can be screwed into place and thus the gap is bridged with a sturdy and durable, lifelike tooth.
Why choose us
At Amsel & Wilkins, we pride ourselves on having a solid rapport with all of our patients. We understand that people who choose us as their dentist in Banbury are putting a lot of trust in us, and we do all we can to show them the respect they deserve. Nothing makes us happier than to see the bright and healthy smiles on our patients' faces, and to see first hand the positive impact our work has on their self-confidence and overall happiness.