If you have suffered from tooth loss, you'll be well aware that the fall out is more than just cosmetic. Unsightly gaps created by missing teeth can impact the way you eat, chew and talk. Teeth neighbouring the site of tooth loss also become vulnerable to tilting and toppling out. Dentures are an established solution for overcoming tooth loss. Modern dentistry at Amsel& Wilkins in Banbury means ill-fitting dentures are a thing of the past. Get a new denture at our welcoming practice and you can enjoy a natural look and feel to your replacement teeth.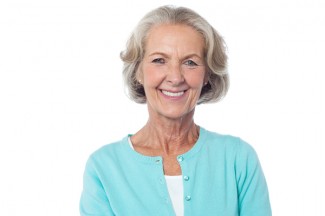 Dentures explained
Dentures are more commonly known as false teeth. They are a reliable and cost effective way to replace missing teeth, which doesn't require surgery. Partial dentures reconstruct one or a few missing teeth and are securely clipped to existing neighbouring teeth. Full dentures replace a complete set of teeth and snugly fit on top of your gums.
Advanced technology at your disposal
We keep up to date with the latest developments in dental technology so we can offer you modern and adaptable treatments. This is why we provide state-of-the-art BPS dentures.
BPS dentures provide you with superior comfort as they take into consideration the movement of your jaws and the sensitivity of surrounding soft tissues. BPS stands for Bio functional Prosthetic System. This is simply a technical way of highlighting the three major benefits of these modern dentures:
They are designed to accurately mimic the natural function of your teeth.
They are made to a high standard and are only crafted by certified dental technicians.
They foster a close collaboration between dentist and dental technician. This ensures that all of the information gathered from your extensive examination is targeted towards producing a high quality product that works best for you.
With our team of experienced dentists armed with BPS technology, this is a great time to get a new denture.
Start your treatment journey
Take the first step to a healthier smile today. Get in touch with Amsel& Wilkins to arrange a consultation with one of our highly trained dentists. With our help you can get a new denture in Banbury that will transform your day-to-day to life.