If you need an emergency dentist in Banbury, contact Amsel & Wilkins now on 01295 230899. Whenever possible we will see emergency cases on the same day, so you should call the practice as early as possible to maximise your chances of being seen that day. However, we are also aware that dental emergencies don't operate on a nine-to-five schedule, so we have an emergency dentist on call every day. We will whenever possible treat all emergency patients within 24 hours.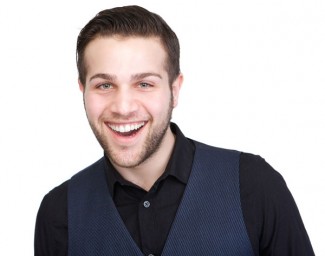 What constitutes a dental emergency, and what your dentist may do
Numerous things can be classed as a dental emergency, from lost or broken teeth to sudden and unexplained toothache. Below are some common dental emergencies, and what your Banbury dentist may do to rectify the situation. . .
Severe toothache (with or without swelling)
Dental pain can be severe, and can come on suddenly or can be a nagging pain that slowly gets worse. Pain is the body's way of indicating something isn't right, and should never be ignored. Even a mild toothache should bring you to the dental practice for a general dentistry check-up.
When pain is severe and cannot be managed with over-the-counter pain medication, you need to see an emergency dentist. At our Banbury clinic we will never leave a patient in pain. You may need to come back for further treatment (such as root canal therapy) to fully fix the problem, but we will make sure we get you out of pain in the short term.
Broken teeth
Injuries to the head and face can result in broken teeth. Even small chips and cracks need to be seen by a dentist as soon as possible, because they are enough to allow bacteria to enter your tooth, which can cause serious complications.
Depending on the nature and extent of the damage, and the location of the affected tooth, your dentist may be able to fix the damage with composite bonding (white filling material), a filling, crown, onlay, inlay, or veneer.
Tooth knocked out
Your dentist may be able to reimplant the tooth in the socket. If you still have the tooth, ensure you only touch the crown (visible part) and keep it in a clean container covered either in your own saliva or milk until you can see the dentist. You may use clean, running water to rinse off surface dirt, but to not store the tooth in water.