Modern advances in facial aesthetics technology mean that you can enhance your natural look by smoothing out the signs of ageing. At Amsel & Wilkins Dental Practice in Banbury, facial aesthetics are a passion of ours. We see the boost that it gives patients who want to feel confident about their looks and soften the contours of their face for a fresh and appealing presentation.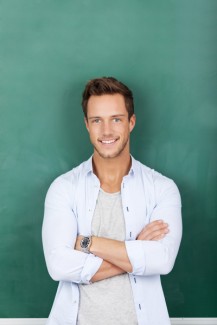 We believe that taking control of the way you feel about your skin is a powerful move and we can present you with all the options you need to think about, to make the right choices for you.
What options are available to me?
We are pleased to be able to offer you the two options outlined below at our clinic in Banbury. Facial aesthetics works on the skin on your face using various methods and substances. Your dentist will be able to talk to you in detail about the merits of each.
Wrinkle Treatments
This method works by targeting different areas of the face such as the upper lip or between the eyebrows and can tackle crows' feet and areas of the forehead. An injection is administered that will soften the contours of your face. Its quick, painless and effective within 7 days. The whole procedure takes less than 10 minutes.
It is recommended that you have repeat treatments every 3 months to sustain the initial effect.
Dermal Fillers
Dermal filling, as the name suggests, fills the lines in your face to plump up the area and give the skin a rejuvenated look and feel. This treatment requires the use of a local topical or injected anesthetic to reduce or eliminate discomfort. Again, the whole procedure only takes a matter of minutes and the effects can last between 6 and 12 months.
Why choose a dental practice for this work?
We are a team of health professionals who are experienced at working in this area of the body. We have high standards of hygiene and a proven track record of exemplary care. Fully insured and utilising approved products, the well-being and safety of our patients is of paramount importance.
This makes Amsel & Wilkins Dental Practice a great choice for your facial aesthetics in Banbury.