At Amsel and Wilkins Dental Practice, our passion is our patients' experience. We welcome patients of all ages and dental needs. We are a modern family dental surgery based in Banbury, Oxfordshire. You will be greeted with a warm and welcoming smile from our friendly team of professionals, eager to help and support you at every stage of your dental journey. The practice has been established for over 40 years and offers a full range of general, restorative and cosmetic dentistry.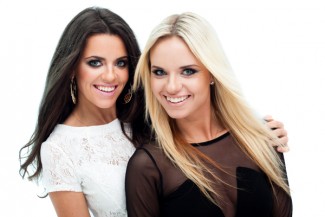 The Amsel and Wilkins team comprises six dentists, including practice partners Piers Neville, John Adams and Nigel Braine-Hartnell. We also have four hygienists, one dental therapist and a plethora of dental care nurses and reception staff. Every one of our staff are committed to providing you with the highest quality of dentistry. We use the latest technology and techniques for your Invisalign treatment. Whatever you need, your comfort and wellbeing are paramount at Amsel and Wilkins.
We take the time to get to know each one of our patients. We listen to you to understand what really matters to you about your Invisalign treatment. After your initial consultation, your dental professional will discuss any questions you have about your Invisalign in Banbury treatment, helping you at every possible stage to ensure your dream result.
Our dentists
One of our practice partners is John Adams. He qualified from Dundee University in 1983 and started working at Amsel and Wilkins in 1985. Dr. Adams gained a Diploma of General Dental Practice from the Royal College of Surgeons in 1993. He has undertaken advanced training and will use his 30 years plus of training and expertise on every one of his patients.
Our resident Invisalign in Banbury specialist is Piers Neville.Dr. Neville graduated in clinical dentistry from Birmingham in 1995. He gained a Diploma of Membership of the Faculty of General Dental Practice in 1999. If you wish to have your Invisalign in Banbury treatment at Amsel and Wilkins, Dr. Neville could be the dentist for you.
So, why not give us a call today. An Invisalign In Banbury treatment at Amsel and Wilkins could be just what you need.