At the heart of good dental health is good dental hygiene. We all know that daily brushing and flossing is key to keeping our teeth and gums in good shape. However even the most diligent cleaning at home isn't enough to stave off dental problems such as gum disease and tooth decay. That's where a visit to Amsel& Wilkins in Banbury can give you the helping hand you need.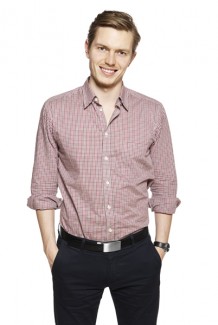 Our dental hygienists clean and polish teeth day in day out. Their experience and skills mean your teeth and gums will receive excellent care with meticulous attention to detail. Our highly trained hygienists can save you time, expense and worry when it comes to your future dental health.
Comprehensive care
When you book an appointment to see one of our dental hygienists, you can expect high quality care from start to finish. Amsel& Wilkins dental hygienists clean and polish your teeth to prevent the build-up of bacteria, plaque and tartar. Using hygiene pastes and the latest dental equipment, your teeth will be left looking clean and healthy.
Regular dental hygiene treatment will help prevent the onset of tooth decay and gum disease. Gum disease in particular is linked to increased risks of developing heart disease, stroke and diabetes. Our dental hygienists can therefore help safeguard both your dental health and your overall wellbeing.
All the advice you need
Not only will our dental hygienists clean and polish your teeth in Banbury, they will also advise you on the best cleaning techniques to practice at home. If you have particular dental hygiene needs, our hygienists are on hand to give you tailored guidance and tips. Whether you wear braces or dentures, have dental implants or bridges, we have the knowledge and understanding to help you.
Get in touch to find out more
Our modern dental practice welcomes the whole family, as we believe good dental hygiene can make the world of difference at any age. We have a friendly ear to listen to your dental concerns and needs. With our dedicated dental hygienists, good dental health is just around the corner. Contact our friendly receptionist to arrange your first appointment.