Nowadays, many adults opt for teeth straightening in order to achieve a healthy, straight and long-lasting smile. Gone are the days when traditional metal braces were the only option for teeth straightening. Modern dentistry has evolved and advanced dramatically in recent years and traditional braces are no longer the only option available when it comes to teeth straightening.
At Amsel & Wilkins in Banbury, we understand that metal braces may not be to everyone's liking. This is why we offer our patients the very best of modern dentistry, with treatments that allow you to achieve the smile of your dreams, discreetly. Transparent, customised, removable aligners such as Invisalign are almost invisible, while other treatments include tooth-coloured or clear fixed braces. More importantly, treatment is now a lot faster than before, since it is possible to achieve straighter teeth in six months.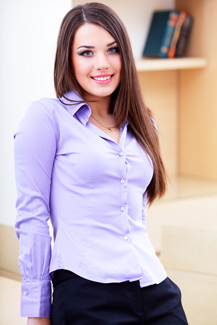 Do I really need to straighten my teeth?
Most people want to get their teeth straightened for cosmetic reasons, however, crooked, misaligned and gapped teeth can also cause serious health problems. When teeth are not properly aligned, it is much harder to reach between them and clean them properly. This can lead to plaque build-up, eventually causing tooth decay and gum disease. Straight teeth are easier to brush and floss.
Crooked teeth also put stress on your gums, causing chronic jaw pain and headaches. Straightening your teeth will help to alleviate these symptoms. Last but not least, you may not realise how your teeth affect your speech. Protruding teeth can cause you to lisp or have difficulty pronouncing words correctly.
Why choose us?
Before you even begin teeth straightening treatment, we can predict your tooth movement, thanks to 3D computer technology. When you undergo teeth straightening treatment in our practice, you can rest assured that your smile is in the capable hands of experienced dentists.
At your first appointment, we will examine your teeth thoroughly and determine your exact teeth straightening needs, for the best treatment outcome. Modern teeth straightening treatments can provide remarkable results, but you will need regular visits to your dentist to check how your treatment is progressing.
If you are interested in teeth straightening for adults in as little as six months, visit our website for more information about the different treatment plans available to you.