As we age, our skin tends to lose its volume and elasticity. This is because the tissues that keep our skin firm and plump, become weaker over time. This can lead to the creation of fine lines, wrinkles and other unwanted effects of ageing. Treatment with Botox and dermal fillers can effectively reduce the appearance or wrinkles and fine lines as well as tighten loose skin and provide a fresh and youthful look.
Our experienced dentists at Amsel and Wilkins, offer thorough cosmetic and face consultations in Banbury for patients who wish to optimise their appearance without having to undergo complex treatments or surgery. Additionally, you can combine both treatments with dental work for a complete makeover.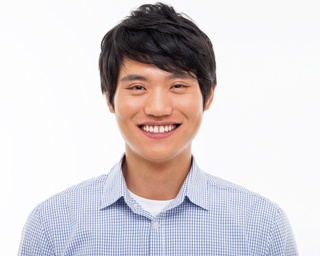 Botox
Botox, also known as Botulinum toxin, is a purified protein that helps reduce fine lines and wrinkles associated with facial expressions. Botox injections are safe and used to treat lines between the eyebrows, on the bridge of the nose, the forehead as well as the area known as the crow's feet around the eyes. These lines are caused by the continuous movement of these muscles.
Botox temporarily weakens these muscles and prevents the movements that cause the skin to crease. The treatment is relatively painless and very quick since it can be completed with a single visit to the dentist. The effect can take up to two weeks to fully develop and lasts six to nine months (depending on each individual patient). We encourage our patients to repeat the treatment every few months for maximum results.
Dermal fillers
Dermal fillers, on the other hand, are composed of hyaluronic acid or collagen, both of which naturally occur in the skin. Dermal fillers are injected directly into the skin and help replace its lost volume and elasticity. They are particularly effective at reducing or removing lines above the upper lip, chin lines as well as folds that run from the nose to the corners of the mouth.
The process is relatively painless and the effects can last up to six months. The treatment is painless and has no side-effects apart from possible a small amount of bruising at the injection sites.