Silver fillings. They're not truly silver, are they? They're not made of silver, and frankly, they don't look silver either. In your mouth, they look dark, glinty grey. They may protect your teeth, but they don't do a whole lot for your image, and if you've got a lot of them, you may feel too self-conscious to laugh. There's no hiding your past love affair with sugar when you've got silver fillings.
So, why not replace old silver fillings in Banbury? Why not indeed! Here are some good reasons why, because yes, there are even more than the fact that they don't look so nice.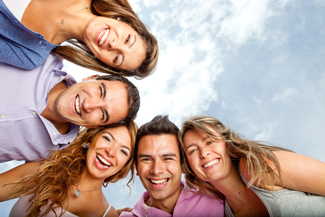 Teeth filled with white fillings are stronger
If you need a new filling, then have a white one, please. When we put in a silver filling we have to remove a greater amount of healthy tooth material than when we use white composite material. This means the tooth is much stronger with a white filling and more likely to withstand years of chewing.
Less chance of decay under white fillings
When we put in a white filling, we layer in the composite material, curing each layer with a special light. It bonds seamlessly to the sides of the cavity, leaving no space for decay-causing bacteria to be able to sneak in. Silver fillings are packed into the cavity, tight against the inside of the tooth, but there is no way to bond the two together, so there is always the chance for decay to happen underneath the filling.
White fillings have replica chewing surfaces
When you have white fillings, we build up the layers and when they have been hardened we can sculpt them to recreate the mounds and valley of your lost molar. We'll get you to bite down on carbon paper every now and then as we sculpt so we can make sure your teeth bite together really well. Conversely, amalgam, which is a pretty soft material, cannot be sculpted and so you end with a tooth with a flat centre to it, which is far less efficient at grinding up your food for swallowing.