Over time, most adult teeth become discoloured, yellowed or duller. You do not have to smoke, drink coffee or red wine to lose your sparkling smile. When we age so do our teeth, becoming more transparent and developing darker enamel.
In the world of cosmetic dentistry, teeth whitening is perhaps the easiest and most common method to improve the colour of your teeth. At Amsel and Wilkins, we will boost your confidence in your smile with bleaching treatments that are custom-made to fit your individual needs.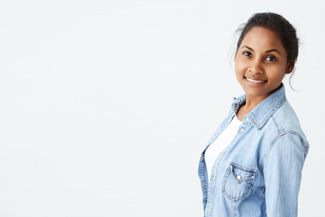 What causes yellow teeth?
Tooth enamel is naturally white. Unfortunately, as it is worn down it becomes transparent and starts to show through to the next layer of the tooth underneath. This layer has a naturally yellower tone, so the thinner your tooth enamel becomes, the more yellow your teeth will look. Tooth enamel can become thinner due to a number of reasons and ageing is one of them. This is why people of a certain age tend to have yellow teeth. Other causes include caffeine, red wine, highly-pigmented foods and beverages and certain medications. Yellow teeth can also be the result of genetics.
How can teeth whitening help?
If you already have yellow teeth, teeth whitening is the fastest way to quickly brighten your smile. At Amsel and Wilkins, we offer home whitening which consists of custom-made bleaching trays that patients have to wear with bleaching gel at home for a few hours every day over a period of two weeks or so. This methods is very safe and offers effective results.
If you are a good candidate for teeth bleaching in Banbury, your dentist will discuss the process with you. Professional teeth whitening allows your dentist to choose the right method based on the condition and colouring of your teeth without hurting your enamel.
To learn more about our teeth whitening , please call us today.