Behind every great smile is a diligent dental hygiene routine. Dental decay and gum disease, the two main causes of tooth loss, are both caused by the acids given off by the bacteria that live in our mouths, so it's very important to take the time and effort to keep these invisible critters at bay.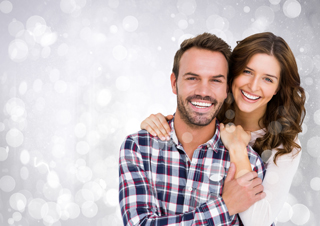 In themselves, the bacteria responsible for so much damage in our mouth are not harmful. They just love to feast on the sugars in our mouths. When sugar cane was introduced to the court of Queen Elizabeth 1 in the 1500s, no one knew it caused so much harm. Good Queen Bess was a raving sugar addict, had sugar at every meal and even used it to brush her teeth with. Her teeth all started to rot and turn black.
Now back in those days, the Queen was the leader of fashion, and everyone at court followed suit with the black teeth look, some using soot rubbed on their teeth to get a quick makeover.
Nowadays, we know that sugar is the main fuel for decay in the mouth, and we are advised to either avoid it as much as possible, or to brush it away after eating so that the bacteria is our mouths have less to feed on.
Dental hygiene is vital to keeping our teeth healthy. The bacteria that feed on sugars don't just float around, they stick to our teeth, particularly in the crevices around the gum line and the grooves on the molars. Eat some really sugary food and give it an hour or two and you can actually feel ridges of bacteria developing and your teeth becoming furry-feeling.
Here at Amsel & Wilkins in Banbury, we recommend a twice yearly clean and polish with our hygienist. This may be more often if you are a smoker, have diabetes or are pregnant, because these three things can increase your chances of gum disease. Our hygienist will remove the tartar that has built up and give you advice on how to better clean your teeth. If you have clean teeth, you will hang onto them for longer with diligent dental hygiene in Banbury.