If you feel like you want to do something to improve your smile, it's well worth taking a look at how your teeth align. It's surprising how much people notice about your teeth and one thing they really notice is how straight they are, especially these days when almost everyone on TV has a beautiful smile.
Of course, it can be daunting to think that treatment with braces could take years, and for some people, it does,but those people are a minority with severe alignment issues, however dramatic improvements can be made in a shorter period of time come and see one of our dentists to find out more.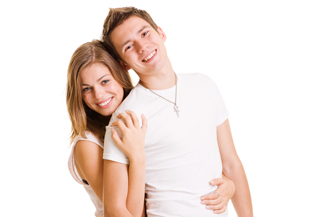 The clear way to straighter teeth
Here at Amsel & Wilkins, we use Invisalign to straighten the teeth of many of our patients with alignment problems. Our dentist's  Piers Neville and Philippa McNee both offer Invisalign, Piers is a platinum provider of Invisalign, and Piers has been straightening people's teeth with Invisalign since 2004.
What is Invisalign?
Invisalign is an innovative way to straighten teeth that uses aligners that snap on over the teeth rather than brackets and wires. The aligners resemble mouth guards except that they are ultra-thin and made of see-through plastic.
Say Goodbye to "messy" impressions 
With our iTero scanner you no longer need an impression, the scan is quick and clean, in some cases we can show you an idea of what your "final smile" could look like.
Instead of wires that are tightened to progressively move the teeth, you work your way through a series of aligners, wearing each one for about 7-10 days. During that time, the precision-placed pressure points inside them press on your teeth until the bone around them readjusts to relieve the pressure. When it wears off, you put in the next aligner in the series.
Straightening as if by magic
No one can really see your aligners and between six to twelve months , you will have teeth that seem to be straightening. Generally speaking, treatment takes about a year, but after six months you may be able to see a real difference.
To find out more, why not come in for a consultation with Piers or Philippa? They can talk you through the treatment in more detail.