Dental plaque is the enemy of a great feeling mouth, and the only way to get rid of all of it is to come in for a regular clean and polish with our dental hygienist. We recommend that everyone has a clean and polish twice a year and often people book a cleaning session alongside their bi-annual check-up with us at Amsel & Wilkins in Banbury.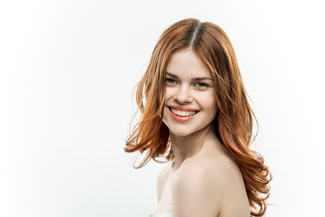 Some people need to have a clean and polish more often.
Pregnancy
If you are pregnant, the elevated hormones associated with pregnancy mean that dental plaque proliferates more quickly and you can get something called pregnancy gum disease. Gum disease is caused by acids from plaque attacking gum tissue, which becomes sore and inflamed and can start to pull away from the teeth. Then the plaque can get under the gums and start to corrode the tooth roots and the bone holding your teeth in place. Your body is under enough strain as it is without your teeth being affected, so it really is worth coming in for an extra clean and polish while you are waiting for baby to arrive.
Smoking
If you are a smoker, you will know that it doesn't take long after a clean and polish for the stains to start building up again on your teeth. But, alongside that, did you know that you are at twice the risk of gum disease as a non-smoker?
This is because smokers seem to produce more plaque than non-smokers. However, people who smoke may not notice that they have gum disease because the smoke causes their gums to be thin and pale and not red and swollen as people expect the early symptoms of gum disease to be. Lack of oxygen in the blood means that infected gum tissue does not heal so quickly. All good reasons to come more often for a clean-up, and you can also ask for help with smoking cessation.
Others at risk?
Other people who are more at risk of gum disease include those with type 1 or 2 diabetes, people who suffer from stress, people who clench or grind their teeth, people with obesity and diseases associated with inflammation, such as heart disease and rheumatoid arthritis.