Run your tongue over your teeth. How do they feel? Lovely and smooth like a mirror? Or a bit ridged and furry? If it's been a while since you last had a hygienist clean and polish, it's more likely to the latter.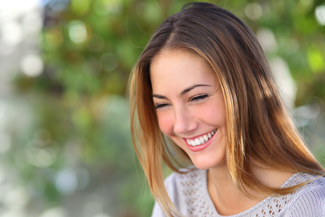 Those ridges are not your teeth, they are a build-up of plaque and it's likely that some of it has hardened into tartar, a chalky cement-like substance that can only be scraped away with special tools. If you look in the mirror, you might be able to see it on your teeth as yellowish stuff. It is mostly likely to be in the crevices between the teeth and also around the gumline. If you are a big tea or coffee drinker, or partial to red wine or smoking, the tartar could be stained brown or grey. Look at the tartar on other people's teeth. Ew.
Get your plaque removed
At Amsel & Wilkins, we recommend a twice-yearly plaque removal session, called a hygienist clean and polish, to get rid of harmful plaque and bring out the beauty of your smile.
The reason we encourage people to get plaque removed is because it gives off acids that corrode the teeth, irritate and inflame the gums, cause bleeding and eventually can attack the tooth roots and bone, cause infections under the gum and lead to tooth loss.
That's a pretty grim prospect. It's called periodontitis, or advanced gum disease. The treatment for it can be pretty intense, requiring a local anaesthetic while the corroded roots and bone are planed flat. You may also need antibiotics for infected gums and you may even need gum grafts.
You can avoid all that by coming in twice a year to see our hygienists. Even if you have not been to us for a while, don't be afraid to show them what's in your mouth. They will remove any plaque and tartar before polishing up your teeth to create a shiny surface that plaque will find it hard to stick to for a while. They will also teach you great brushing techniques so that you can ward off the build-up of plaque at home.