Many people think that going to the dentist in Banbury just consists of having a tooth check-up. What people don't realise is that our trained dental professionals are here to support you through every step of your treatment. Whether you need fillings or a complete set of new dentures, they are here to provide you with the advice and guidance that you require.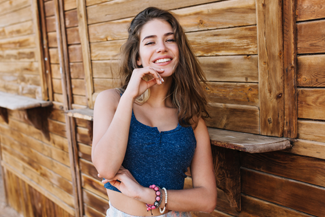 Here at Amsel & Wilkins you will feel welcomed and supported from the moment that you enter our practice. You might be nervous about coming to the practice because you suffer from dental anxiety or phobia, or you may be worried about costs. Either way, your practitioner is here to make you feel at ease.
Is getting dental treatment expensive?
Many dental treatments are available through the NHS, so if cost is something that you are worried about then you should speak to one of our dental practitioners, as they will be able to explain to you exactly what treatments are available through public funding. We provide dental treatment for children through the NHS until they are eighteen years of age, so bringing your child to see their dentist in Banbury should never leave you feeling worried that you will not be able to afford their treatment.
If you need to go privately because your treatment is not covered by the NHS, then it is a good idea to speak to one of our dental professionals. They will be able to organise a monthly payment scheme for you to take the pressure from your dental bills. Too many people avoid going to get a check-up because they are worried about costs, but this can lead to more dental treatment being needed in the future due to tooth decay. As time passes and you need more extensive treatment to repair the damage to your teeth, it will only get more expensive.
At Amsel & Wilkins we care about you just as much as your teeth, and will always endeavour to come to a suitable arrangement with you when it comes to cost. We want you to be smiling every day and will do what we can to help you achieve this.
Are you nervous about having dental treatments?
Suffering from dental phobia or anxiety is something that can affect anybody. At Amsel & Wilkins we do what we can to make you feel comfortable and calm throughout your appointments, whatever treatment or procedure you may be having. Sometimes it helps having a friend or relative with you at your appointments. If visiting your dentist in Banbury is something that you are apprehensive about, then we recommend that you come into our practice to meet with one of our dental practitioners for a chat. This will help you with familiarising yourself with the surroundings, and it will give you the chance to ask any questions that you might have about treatments or just general examinations.
There are also sedatives available for those of you who are extremely panicky and uncomfortable about undergoing any treatments or procedures, but once you meet our team at Amsel & Wilkins you will realise that you have nothing to worry about, and getting your teeth professionally looked after will become something that is just as important to you as it is to us.