A dentist with a difference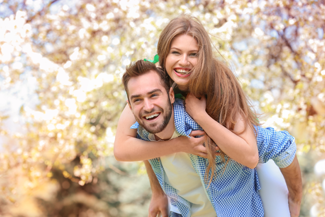 At Amsel & Wilkins, we are not your typical dentist. We pride ourselves on the positive impact that our work has on the lives of our clients, and the solid relationships that we form with those who come to our practice. Rather than simply opting for the standard one-size-fits-all approach to dentistry which is popular in practices up and down the country, here at Amsel & Wilkins we listen to our patients and connect with them on a personal level. In doing so, we've found that a far more mutually advantageous dental experience can come to pass. For anyone who is seeking a dentist in Banbury that they can trust to not only provide them with a quality standard of dentistry, but also with support, kindness and guidance, they need look no further than our team of expert dentists here at Amsel & Wilkins.
What we offer
Here at Amsel & Wilkins, we are a dentist in Banbury who provides a comprehensive range of dentist options that span across all fields of the discipline. These include, but are not entirely limited to the following treatments; the installation of dental implants, a full range of dental hygienist options, cosmetic dentistry solutions and orthodontics. We also very importantly provide preventative dentistry and educational talks for children. Whether a patient is in need of the most complicated of procedures, wants a simple clean and polish, or a check-up they can rest assured that they have a dentist in Banbury who will listen to their needs and do whatever they can to ensure they are met. Nothing makes us happier than to see the bright, new smiles on the faces of our patients after receiving treatment, and we strive to see our patients as happy as they can possibly be with our services.
Invisible ingenuity
One of the cosmetic dentistry options we provide here at Amsel & Wilkins, is the installation of discreet orthodontics such as Invisalign retainers. These are a revolutionary method of dental realignment which has grown vastly in popularity over recent years. This is primarily due to its discreet nature, which allows its users to undertake essential dental realignment without attracting any unwanted attention from their peers or colleagues. This works by replacing conventional fused metal brackets and wires commonly associated with orthodontic braces, (often the cause of great discomfort and embarrassment for those undertaking treatment), with a removable plastic retainer. This retainer is constructed from a patented plastic known as SmartTrack, which is utilised for its uniquely malleable, yet firm nature. When worn, the retainer utilises specifically targeted pressure points within it, to gradually push the patient's teeth back to their correct specifications.
Stand by us
Prior to undertaking any procedure from us here at Amsel & Wilkins, patients must first have an informative, yet informal consultation. This is done to assess the needs of the patient, and how we can aim to satisfy them. It also works as the bedrock for a relationship that is built on trust, respect and understanding which acts as the foundation, to what will hopefully become years of service provided to our patients.