Do you wish you had a dentist in your local area that could fulfill every dental need you have, all under one roof? Amsel & Wilkins, dentists in Banbury, are well established, with over 40 years of experience, just waiting on hand to assist you.
The dentist is so expensive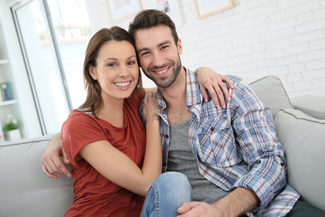 Does this sound like something you often say to yourself? Something you have been conditioned to believe after seeing all the expensive adverts on television, promising Hollywood smiles, but at sky high prices? You can forget that myth and change your whole perception of what a good smile costs. You no longer need to let your financial situation stand in the way of your oral health care. We accept most credit cards, cheques and even cash, meaning visiting the dentist is a lot easier than it has ever been before. We usually take payments at the end of the procedure on the day, but after a friendly conversation with a member of our reception team, we will be happy to set up standing orders for those who are waiting for their payday or need a more convenient time to pay for their treatment. Whatever your budget, your local dentist in Banbury is ready to help.
What we offer you
From general dentistry such as everyday check-ups or emergency dental care, to cosmetic care, such as facial aesthetics and wrinkle reduction, we offer a wide range of services suited to fit the whole family. We also offer teeth whitening, for those who don't have problems with their teeth or insecurities, but just simply wish their smile was whiter. We really want to get to know our patients and we spend time establishing a strong working relationship with you to make sure you feel as comfortable and happy as possible whilst with us. We strive to understand you, and your problems, and therefore this allows us to do our best to make you fully happy with your smile.
With convenient parking in the street housing the practice so you can just walk straight in, there is no reason now to not visit your friendly neighbourhood dentist in Banbury. Don't have any cash on you? Just give your registration plate details and it is possible to pay for your parking ticket on your phone!
What's the procedure?
Upon arrival, you will be greeted by our welcoming, professional and empathetic co-ordinator who will take you into a private room so we can discuss with you what your worries may be, what you want to get from us in terms of treatments, and what the desired outcome of the process will be. There will never be any surprises to your bank account or any moment in time where you are feeling confused or at a loss as to what is going on – we make an effort to ensure that, at every stage of the process, you are fully informed and up-to-date with any procedure. This includes explaining every treatment and the pros and cons of this, as well as a final estimate of the total cost at the end of it.
With every process under one roof and a welcoming, gentle team on hand ready to assist you, it has never been easier than today to register with your professional, successful dentist in Banbury – so why wait? The smile you know that you deserve is just around the corner, and is only a click away.