A dentist in Banbury is not just for when things go wrong with your teeth. A good relationship with a dentist can lead to the best smile and dental health available for yourself. Everyone should have access to a happy smile. A good smile is often a window into a person having a better opinion of their body image. Working with your dentist towards a brighter, whiter and overall more healthy smile could have a major impact on your self-confidence. Being honest with your dentist could also ensure that problems are spotted early and prevented from getting to the point where the only option is to remove a tooth, something that nobody wants. This article will run through all the treatments that are on offer at Amsel & Wilkins, as well as giving you a few pointers on how best to look after your teeth before you get a chance to have your selected treatment.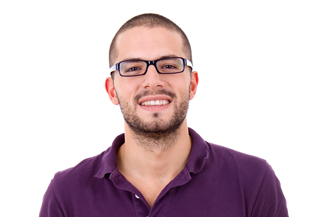 What treatments are on offer?
Your dentist in Banbury offers a variety of different services. These services can be split off into five main strands; preventive, general, cosmetic, and restorative dentistry, and facial aesthetics. All these treatments are available to our patients who are looking to improve the state of their oral health and other areas of the face.
Preventive dentistry work includes working towards healthy gums and fresher breath with an emphasis on dental hygiene. This can also be achieved through cutting down or stopping smoking. Work can also be completed on sensitive teeth, and specialist work is done for children's teeth. Other elements of health are also considered, such as screening for mouth cancer.
General dentistry can help with issues such as jaw problems and snoring. Specific treatments such as root canal therapy, emergency dental care, and extractions are also available. The oral health of pregnant women is also cared for in this field.
Cosmetic dentistry often involves moving the teeth into a more desirable position, and this includes orthodontics in general and Invisalign specifically, inlays, overlays, and CEREC. Other aesthetic based treatments also include teeth whitening, porcelain veneers and white fillings. Missing teeth can be taken care of through crowns, dentures, dental implants, bridges, and denture stabilisers. Finally, facial aesthetics are also a treatment available here at Amsel & Wilkins. Wrinkle treatments and dermal fillers are available for our patients.
What should I do next?
A dentist in Banbury is available to help you address all of your dental needs. If one of these treatments could benefit you, then why not consider getting in contact with us here at Amsel & Wilkins to discuss your options for dental treatment? You could also browse the website to discover what your options are when considering dental treatment. In the meantime, you can improve your overall oral health by regular brushing, flossing and the use of mouthwash. It is important to maintain a good state of oral health, as this can have a positive impact on your overall health. It is even more important to maintain a good level of oral hygiene if you are considering one of the dental treatments that was mentioned in this article. Everyone deserves a chance to have the healthiest smile possible and here at Amsel & Wilkins we want to give you that chance.