It is common knowledge to most of us that standard metal fillings can be used to fix cavity decay within the mouth, therefore reducing discomfort and further damage, however standard metal fillings can be obvious within the mouth. Within modern society, several dental alternatives are available that aim to enhance your natural smile, a variety of which we offer here at our practice. We offer white fillings in Banbury to increase our patients confidence and minimise visible dental work, despite dental alterations being nothing to be ashamed of, most of our patients prefer minimal visibility when it comes to their fillings, a more natural alternative may be more attractive option for you too.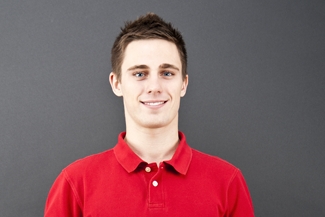 At our practice we are able to replace the traditional metal filling and replace it with our subtle tooth coloured alternative. Our dentists will remove the decay, along with the metal filling and replace it with our white filling, swiftly and with minimal discomfort. This material is able to withstand long term wear, such as acidic drinks and foods, as well as offering you a more natural smile. Fillings are common within dental work, and our white alternatives allow patients to feel a higher degree of confidence within their smile.
Why would I need a filling?
Fillings are used to treat dental decay. If dental cavities are left untreated they can lead to more serious dental damage and therefore dental hygiene issues. If these cavities are unresolved they may lead to further infection which may require surgery to fix. Our dentists will advise you whether or not fillings are required, and work through the possible options, such as the white fillings here at Amsel and Wilkins.
What are the advantages of white fillings?
White fillings in Banbury are relatively inexpensive in comparison to porcelain crowns, white fillings when applied correctly adhere extremely well to the teeth, they are also able to adhere to the sides of teeth. Unlike silver fillings, white fillings are able to be applied directly to the tooth, minimising further tooth decay, white fillings last several years and are a long term alternative for our patients. Amalgam is used to create metal coloured fillings, however they can cause discoloration for surrounding teeth and may appear unsightly, metal fillings are usually used in the lower jaw however they can also be applied to the upper jaw, replacing these fillings with modern tooth coloured materials may be a good choice for our patients if they wish to increase the natural look of their smile.
Why choose us to adhere your white fillings?
At Amsel and Wilkins, we offer a modern surgery that has been upstanding for over forty years, our caring team prioritise our patients wellbeing and comfort over anything else, we welcome patients from a variety of ages and offer a variety of dental as well as cosmetic treatments. Cosmetic dentistry and dental implants are just a few of the wide selection of treatments we have to offer. At our practice we offer an initial consultation to allow our patients to make their own informed decisions.