At our dentist in Banbury we advise our patients to come and visit our clinic every six months. Attending a local dental check-up is extremely important, and can help prevent the development of more severe dental diseases such as gum disease. At our dental practice in Banbury we prioritise our patients' dental health, which is why we offer them general routine dentistry, as well as more complex forms of dentistry (such as cosmetic, and restorative dentistry).
Why might some patients miss their scheduled oral check-up?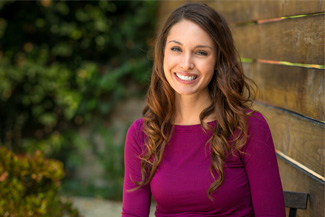 Many patients may not be aware of the importance of routine dental appointments, and may also feel as if they are too busy. Patients with hectic work and social lives may refrain from visiting their local dental clinic, however we aim to accommodate our busy patients with flexible opening hours, we are even open on Saturdays! Aside from diary plans, patients may also suffer from dental anxiety, which can lead to their reluctance towards having a dental check-up. A dental phobia can be triggered by negative childhood experiences, which can unfortunately be carried into adulthood.
What to expect from a dental check-up at your dentist in Banbury
Many patients (especially those who are anxious when visiting the dentist) may feel more comfortable knowing what to expect from a dental appointment, which is why we always aim to inform and educate our patients. During a dental check-up one of our dental health care professionals will first ask our patients whether they have any trouble areas, for example any teeth with heightened sensitivity to cold or hot food, or drink. Once any problem areas are detected, a general oral assessment can be administered, including any X-rays or oral cancer screenings.
What next?
Once our dentist in Banbury has given your mouth a general examination, they may decide that you would benefit from a scale and polish. A scale and polish is a rigorous cleaning treatment which can be completed within a few short minutes. A scale and polish aims to eliminate the build-up of tartar and plaque on the surface of the teeth, which can cause oral diseases if left untreated.
Why choose us to deliver your routine dentistry
Our dentist in Banbury boasts a wide array of dental professionals including dentists, hygienists, and a welcoming reception team, all of whom hold a passion for the delivery of the customer service they provide to our patients. Our dental clinic has been established for over forty years, and we welcome patients of all ages and dental complexities. We embody compassion in everything we do, as well as working within a clean, and modern dental environment. Our clinic aims to embrace the many modern advances within dental technology, allowing our patients to receive the highest quality of treatment available on the market.
An alternative perspective
Our clinic understands that patient reviews are extremely important, this is why we choose to display a wide array of testimonials on our clinic website. We publish digital case studies, as well as written patient reviews, which we believe exemplify the high standard of dentistry we provide and deliver every day.