At our dentist in Banbury, we are pleased to offer our patients a wide selection of dental professionals in our clinic. Our dental establishment not only provides our patients with highly qualified dentists, but also a team of hygienists and nurses, all of whom hold an advanced level of training, to deliver our patients with the highest standard of dentistry. One example of our excellent team is John Adams. John completed further postgraduate dental training and qualified from the University of Dundee, he can administer dental implants, as well as help patients with jaw concerns.
A dental provider you can trust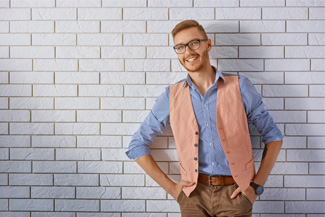 Choosing a dental clinic can be tough, patients may base their decision on a wide array of factors, such as proximity, convenience and costing. We have over forty years of dental experience, as well as offering the latest advancements in dental technologies, we display a wide array of patient reviews on our website, which we believe is evidence of the high standard of dentistry we provide.
The multiple forms of dentistry we offer at our dentist in Banbury
As well as offering general routine dentistry with our dentist in Banbury (including root canal, and emergency dental care), we also offer our patients cosmetic services, preventive dentistry and facial aesthetics. We believe that it is important to attend to all of our patients' needs, delivering a wide scale of services, from family dentistry for children, to Botox and facial aesthetics for adults.
What is cosmetic dentistry, and why may I consider receiving cosmetic dentistry at your dentist in Banbury?
Cosmetic dentistry is essentially a form of dentistry that aims to improve the aesthetic appearance of a patient's teeth, and mouth. Cosmetic dentistry has grown greatly in popularity within recent years, and can dramatically increase a patient's self-esteem. Patients who may be considering receiving cosmetic dentistry may be suffering from intrinsic and extrinsic staining of the teeth (caused by the consumption of highly pigmented food and drink), as well as other concerns which cannot be fixed by orthodontics, such as gaps between the teeth which can be amended through the use of veneers.
Some examples of the cosmetic treatments we offer
Just a few examples of cosmetic dentistry we provide are Invisalign (a form of subtle orthodontics), veneers, white fillings, and porcelain crowns. All of our cosmetic dentistry aspires to be discreet within the mouth, meaning dental improvements can be made, without being noticed.
Taking the first step to your dream smile
We understand that embarking on any form of dentistry can be both an emotional and financial investment, which is why we strive to make the process as easy and as comfortable as possible for our patients. Many of our patients may feel more comfortable enquiring directly via a telephone call (our number is located on our website), however some may prefer to book an initial consultation directly on our website. Whether you are too busy to give us a call, or you may simply prefer filling in your queries and concerns online, we are always prepared to welcome new patients to our clinic.