If you've been looking for a dentist in Banbury, you may have found it difficult to know where to start beyond typing in to a search engine and hoping for the best. At Amsel & Wilkins, we believe that providing affordable dentistry for the whole family using the latest technology and methods is an important part of providing great dental care. We put our patients' needs at the heart of everything we do and we have a modern practice filled with friendly and knowledgeable staff; we've been here for over 40 years, so we like to think we're getting it right.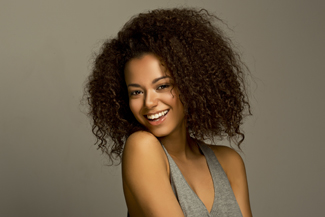 Our treatments range from general dentistry to cosmetic and restorative dental care. We can treat patients of any age and we will take the time to listen to any concerns you may have.
Read on to find out about some of the treatments we have on offer.
Dental implants
If you have a missing tooth, several missing teeth, or even a whole set, we have a treatment that will leave you with replacement teeth that act like your natural ones. Some alternative solutions to missing teeth like dentures can be uncomfortable for the wearer and they can loosen when speaking and eating. With dental implants, you should not experience the embarrassment of your replacement teeth loosening thanks to the titanium screws which are attached to your jawbone and act as artificial roots for your replacement teeth. These roots are firmly fitted in and should not move, and they should last a very long time, as long as you brush and floss regularly. Crowns, bridges and dentures can be added to the screws and the beauty of this is that they are made to match your natural teeth, so your friends and family won't realise they aren't your real teeth. The procedure can be carried out using local anaesthetic and further sedation is available for nervous patients – we completely understand dental anxiety and the extra support some patients need.
Porcelain veneers
If you have teeth which are stained or chipped, or teeth that aren't aligned on top of each other, then porcelain veneers may be a great solution for you. Porcelain veneers look natural and don't require a major procedure. All they consist of is a thin layer of tooth-coloured porcelain that is applied to the surface of your natural teeth. The shape of the veneer can be worked to close gaps, make the teeth appear more uniform and even look longer, if required. Veneers can be used on a single tooth or multiple teeth and have a long-lasting result.
Snoring
It may not be the obvious thing to consider, but if you have issues with snoring and you have visited a sleep clinic, you may need an appliance to help reduce your snoring. Snoring can lead to a poor night's sleep for both you and your loved one. Here at Amsel & Wilkins, we have a dentist who specialises in snoring treatment and can create a custom-fitted mandibular advancement appliance for patients struggling from the effects of sleep apnoea, where diet, smoking or drinking cessation hasn't helped. The appliance is worn at night in the mouth and holds the jaw in a forward position to ensure the airway is kept open while you are sleeping and to reduce snoring.
If you would like to find out more about Amsel & Wilkins, your dentist in Banbury, we're here and looking forward to meeting you and your family. We want the best for you and we're committed to delivering high quality service and treatments that will make you smile!