At Amsel & Wilkins, we know that affordable dental care for all the family is important. Visiting the dentist shouldn't be seen as a luxury; it is a necessity for our oral hygiene. Finding a dentist in Banbury who can offer a range of services is also important for times when you have concerns that extend beyond general dentistry; whether you'd like to realign your teeth or make them a bit whiter, we've got you covered with an extensive range of treatments from cosmetic dentistry to orthodontics and facial aesthetics.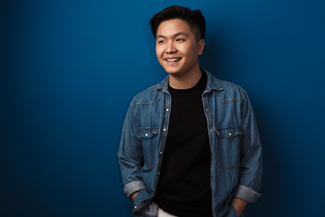 Read on to find out about why Amsel & Wilkins is the dentist in Banbury for you.
What we offer
At Amsel & Wilkins we have a wide range of treatments and have been established for over 40 years. With our modern practice, we offer general, restorative and cosmetic dentistry to patients of any age. We use the latest technology and techniques in our treatments, so you can be sure that you are getting effective treatment and results to be proud of. Alongside our general dentistry, some of our popular cosmetic and restorative treatments are detailed below.
Invisalign
For patients who wish to realign their teeth, we have a discreet and convenient solution for mild to moderate alignment issues. Patients sometimes have anxiety and confidence issues related to the appearance of their smile, so we have a treatment that is designed to increase confidence both during treatment and after treatment has been completed. With Invisalign, this is not a fixed brace; it consists of sets of clear plastic aligners that can be removed when you are eating, drinking and playing sports or attending special occasions – the choice is yours! The aligners are made-to-measure for maximum comfort using an iTero scan that can produce a 3D animation of what your teeth will look like after treatment has been completed. The aligners apply gentle pressure to move the teeth gradually into the desired position. The great thing about the clear plastic aligners is that people shouldn't notice that you are wearing them, which means that you can wear them with confidence knowing that people won't be staring at your smile (other than to admire it!)
Teeth whitening
Nobody wants to have stained teeth and yet drinking tea, coffee and eating certain foods can exacerbate this issue. At Amsel & Wilkins, we have a convenient kit for you to use in the comfort of your own home. You will be given a lightweight plastic tray that will fit snugly over your teeth with a gentle whitening gel inside it. The gel is a safe bleaching agent and will need to be applied for a couple of hours a day or at night. Over 2 weeks or so, you should see your teeth becoming lighter and brighter!
Facial aesthetics
It may sound unusual going to the dentist about fine lines and wrinkles, but dentists are actually experts in facial anatomy. They can also carry out delicate work with relative ease. We offer wrinkle treatments and dermal fillers. Wrinkle treatment involves an injectable aesthetic solution which relaxes the wrinkles. Dermal fillers are a sterile hyaluronic gel which plumps the skin and makes it look smoother and more youthful.
If you would like to find out more about our extensive range of treatments, give your dentist in Banbury a call and we will get you on route to a healthy and happy smile.