Patients may find it tough finding the perfect dental clinic for them, and their family, however we believe we are an excellent fit. Our dental clinic within Oxfordshire works with our patients to distinguish the best possible form of treatment for them, discussing any concerns they have, and ensuring they feel comfortable with any procedures they undergo.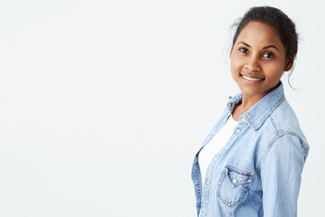 Why choose us?
Our practice is lucky enough to boast a modern dental clinic, as well as offering a welcoming and calm dental environment. Every member of our dental team, from our dentists to our dental nurses, strives to deliver the highest standard of dental treatment available, which is why we use modern and high quality dental materials.
The dentistry we offer at our dentist in Banbury
Our practice provides a wide range of bespoke dental treatments, such as dental implants, root canal work, and general orthodontic dentistry. Aside from our dental clinic offering a high quality of private dental care for all of the family, we also offer cosmetic dental treatments and even facial aesthetics!
What is cosmetic dentistry?
Cosmetic dentistry focusses on treatments that improve the aesthetic appearance of not only the teeth, but also the mouth as a whole. Many patients may believe that cosmetic treatments only alter the physical appearance of the teeth, however they can also improve the functional aspect of the mouth, such as Invisalign which helps realign the position of the teeth within the mouth.
The cosmetic dentistry we provide at our dentist in Banbury
Arguably the most common forms of cosmetic dentistry are teeth whitening, and porcelain veneers, both of which we offer at our clinic in Banbury.
Is tooth whitening right for me?
Tooth whitening is a popular form of cosmetic dental care that improves the appearance of an individual's smile. Within recent years, there has been an upsurge in demand for at-home whitening kits, which is why we also offer our patients this option at our clinic. Patients who may be eligible for tooth whitening may be suffering from yellowing of the teeth, intrinsic and extrinsic staining, which can be caused by the consumption of highly pigmented food and drink.
What are porcelain veneers?
Porcelain veneers are essentially wafer thin caps which are adhered to the surface of the teeth. Before the veneers are adhered, a thin layer is removed to ensure a perfect fit. The porcelain veneers are then glued to the teeth using a special dental adhesive, like a dental glue.
Are porcelain veneers right for me?
Patients who are suffering from severe yellowing of the teeth may feel as if tooth whitening is not sufficient, therefore they may turn to porcelain veneers. Many of our patients believe that porcelain veneers are only suitable for patients who are suffering from staining on the teeth, however this is not the case! Aside from stained teeth, patients who are suffering from decayed or fragmented teeth can also find that porcelain veneers work for them.
Did you know?
Porcelain veneers can also be used to address gaps in the teeth, which orthodontics cannot fix. Veneers are extremely thin and are custom made for each of our individual patients, meaning they can be used to amend very small gaps of the teeth.