Despite common misconception, a dental check-up, which is recommended by our dentists biannually, not only consists of a dental assessment. Many other standard dental procedures such as oral X-rays can be administered at this time and an oral examination, as well as including detection of cavities or gum disease, is always administered with the addition of general health and lifestyle advice.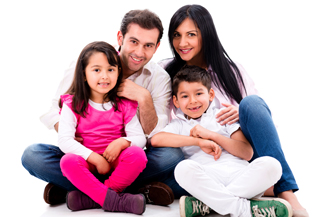 How can lifestyle factors affect your health?
Many patients may be unaware that certain lifestyle factors, such as smoking and the frequent consumption of red wine, can affect the health of their teeth. Aside from bad habits, the consumption of fizzy drinks and highly sugary foods can cause tooth decay. Patients who are suffering from tooth decay may also wish to avoid drinking red wine and coffee, all of which can cause intrinsic and extrinsic staining, also referred to as yellowing of the teeth.
Why do some patients avoid their local dentist in Banbury?
Despite the importance of a regular dental appointment, many patients may overlook them. Patients who are over eighteen years of age and not in full-time education may have to pay certain NHS banded costs for dental appointments, which can cause them to be reluctant to attend. Our dental team sympathises with all of our patients' financial situations, which is why we strive to promote flexible payment plans for all of our patients. Aside from financial concerns, many patients may feel anxious in a dental environment.
What causes patient anxiety?
Many of our patients may feel nervous when visiting our clinic, whether this be for general, restorative, or even cosmetic dental treatments, which can be caused by negative childhood experiences. Our highly skilled and empathetic dental healthcare professionals at Amsel & Wilkins have a great deal of experience working with nervous patients, meaning we can ensure even our most anxious patients achieve their hoped-for smile.
Why choose us?
Our dentist in Banbury offers our patients a wide range of high quality dental treatments, all of which are delivered within a modern and clean dental environment. Our clinic promotes a patient centred approach, meaning you are always our top priority.
How do I start my treatment journey?
If you are considering receiving general dentistry at our clinic, such as routine appointments, you may be wondering how to begin your initial enquiry. Located on our website we offer many contact options, one of which is our online appointment form.
How it works
Our modern online booking system allows our patients to select their reason for their desired appointment, as well as their patient status, and their preferred appointment time. Our appointment booking system has proven extremely popular within recent years, however many of our patients may prefer a more traditional contact approach.
Back to basics
Many of our patients may prefer a more direct approach, which is why we also display our telephone number on our website. If you are a patient with any queries or concerns or may simply wish to book an appointment over the phone, feel free to give us a call.