Many people have felt it and cringed, that shooting sensation when you eat or drink something too hot or cold. The pain of tooth sensitivity is no joke and we at Amsel & Wilkins know how unenjoyable life can get when you have to avoid certain foods. If you are struggling with this issue we advise that you see your local dentist in Banbury to consult on your tooth sensitivity issues and help you get back to more pleasant eating and drinking experiences.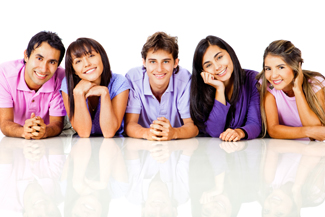 The cause and treatment of tooth sensitivity
Feeling pain in a tooth seemingly out of the blue can be an indication of a cavity which is a separate issue from tooth sensitivity. Tooth sensitivity can affect one or all of your teeth and is caused by the complete erosion or thinning of tooth enamel. This hard enamel covers the sensitive area of the tooth and protects it but if you've been brushing your teeth too hard or have a very hard toothbrush or grind your teeth at night, this enamel can wear down. Acidic food as well as gastrointestinal acids can also wear down tooth enamel and need to be eliminated in order to protect the teeth.
While your dentist in Banbury will beagle to discuss a new oral care regime with you to help lessen the sensitivity, there are other things that can be done to lessen your discomfort:
Desensitizing toothpaste – while this doesn't treat the problem of thinning tooth enamel, it does numb and blocks the pain of sensitivity after brushing. There are a number of these products available over the counter and your dentist can recommend which one is best for you.
Fluoride – this can be applied to your teeth by your dentist to strengthen the enamel you have left, thus allowing for a less sensitive feeling on the teeth. You may also receive a fluoride treatment to do yourself at home where you apply the product to a special tray and place it over the teeth.
Bonding – in some cases where the enamel has eroded and exposed the root, a bonding resin can be applied to the area that is prone to sensitivity and this will close it off and protect it from further damage.
Surgical Gum Graft – a piece of gum can be taken from anywhere inside the mouth and attach to another area of gum that has receded and exposed the roots of the tooth making it sensitive to biting and extreme temperatures. This is a procedure that can take place under anesthetic.
Depending on the severity of your enamel loss, your dentist in Banbury will provide you with a course of action that best suits your needs but in order to avoid damage to the teeth, you should use a soft-bristled toothbrush and be gentle when brushing. In the case of tooth grinding at night, you can speak to us about a mouth guard or appliance to protect the teeth. Using fluoride toothpaste can help too and avoiding acidic drinks like alcohol and fizzy juices will help prevent erosion.