At Amsel & Wilkins Dental Practice, we know that you want a friendly practice that can meet all of your needs under one roof, whether you need general, cosmetic or restorative dentistry. We understand that your time is precious and being referred to different practices for your dental needs isn't practical. That's why we offer a wide range of treatments in one place. Whether you require general dental care, bespoke children's preventative dentistry, cosmetic dentistry, implants or even help with snoring, we are here for you. We use the latest techniques and technology in our treatments, offering you bespoke care that delivers the best results. Read on to find out more about our teeth straightening services.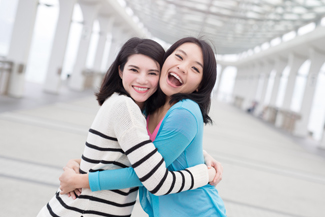 Straighten up your smile!
Some adults dream of straightening up their misaligned teeth. This can be difficult when faced with the thought of a metallic smile that is reminiscent of high school teenagers with acne and dating nightmares. Thankfully, you don't have to revisit your youth to get your teeth straightened; you need Invisalign. Invisalign is suitable for mild to moderate misalignment issues. It consists of clear plastic aligners that are made bespoke for your mouth using 3D scanning technology. From these scans, you can also see an animation of how your teeth will look like after treatment, to really get you excited about what your Dentist in Banbury can help you achieve!
What type of issues does Invisalign correct?
Invisalign can be used to help with gapped teeth or straightening and realigning teeth. If you have an initial consultation with your Dentist in Banbury at Amsel & Wilkins, we will be able to advise if this is the best course of treatment for you. Invisalign also has a range specific for teenagers if your children need to realign their teeth as well.
How does Invisalign work?
The aligners sit close to the gumline and apply gentle pressure to the teeth, moving them gradually into the desired position. You don't need to wear them when you eat and drink, so you won't need to deal with any messy clean up operations after a relaxing dinner with friends! The beauty of aligners is that you will have the flexibility to take them out for special occasions or sports, for example, and when you are wearing them, people shouldn't really notice that they are in your mouth. It's a discreet and convenient solution to teeth straightening. Forget the 'metal mouth' comments that teens used to endure when they were at school, this is hi-tech comfort and style that shouldn't even be noticed until you flash your brilliant new smile at everybody. Bring on the compliments – we all like those!
Consultation
If you would like to find out more about Invisalign, or any of our services, don't hesitate to contact us. We offer a warm and friendly service from the reception through to our treatment rooms. We are happy to have a consultation to discuss any of your concerns about your teeth and we will advise on the best course of treatment for you. With our expertise and understanding approach, we will have you smiling your best smile. Let us lead on!